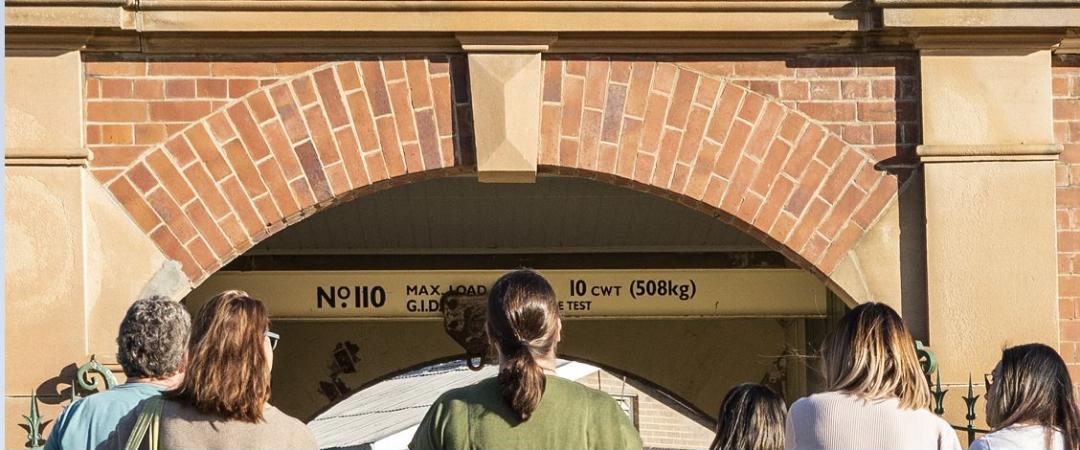 -
-
third Saturday of the month
Newington Armory
Armory Visitor Centre, Newington Armory, Jamieson Street, Sydney Olympic Park NSW 2127
Child: $17 Concession: $17 Adult: $20
Armory 1897
-
-
third Saturday of the month
Newington Armory
Armory Visitor Centre, Newington Armory, Jamieson Street, Sydney Olympic Park NSW 2127
Child: $17 Concession: $17 Adult: $20
Join a leisurely walk as we travel back in time to when Newington Armory was the major naval depot on the east coast of Australia.
This tour starts with the first land grant to John Blaxland through to the establishment and early days of the Armory. Hear stories of another era relating workers at the Armory. Tour iconic Armory buildings from the 1897 period, including the old Gunpowder Magazine with lamplight tunnels and museum displays from days of the Armory. 
Please note: All tours are subject to a minimum number of participants. If the minimum requirement is not achieved the tour may be cancelled. Notice to cancellations will be given in advance.