Eats
We've partnered up with Parramatta Food for an epic GOOD MOOD FOOD Parramatta snack box, showcasing local products from Butter, Seng Seng Mart, Northmead Cellars, Yum Yum Bakery, Messina, Teacraft, Nick and Noras and more.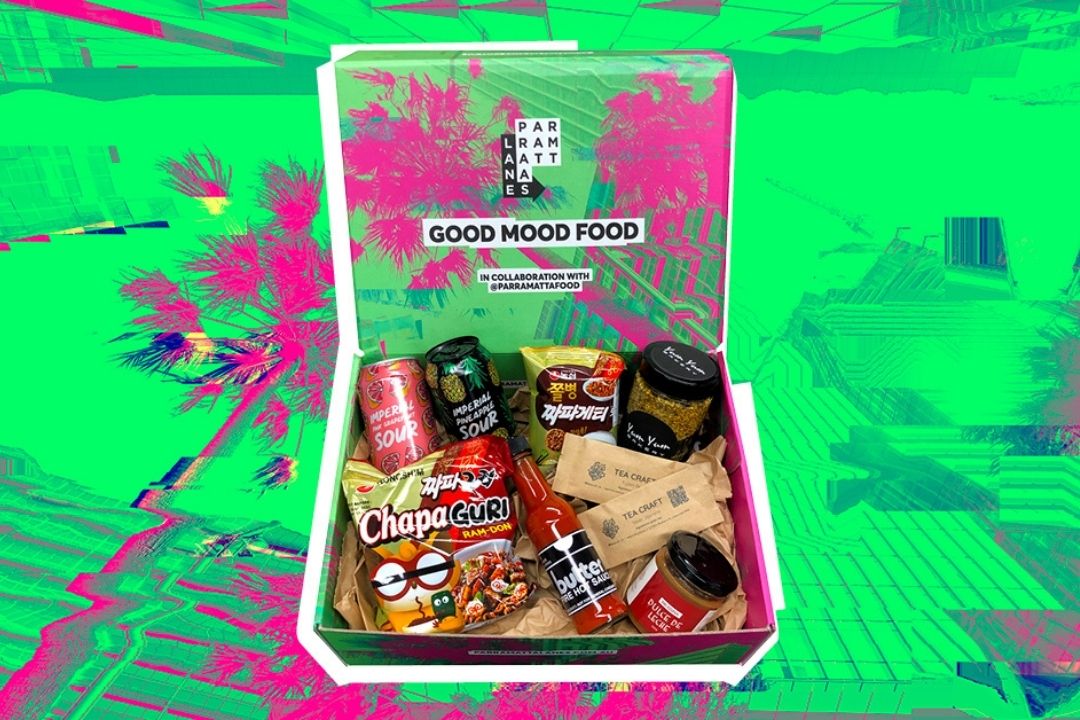 Parramatta Lanes X Parramatta Food collab
Get back to good vibes and WIN a GOOD MOOD FOOD Parramatta Lanes snack box for you and a mate (2 x boxes) valued at up to $100.
Numbers are limited and will be given away on @parramattalanes social channels.
Visit Parramatta Lanes on Instagram to enter the competition. Read the T&Cs.
Parramatta Lanes
Find out more about the Parramatta Lanes program. Go on an adventure through Parramatta's CBD, follow the Parramatta Lanes Art Trail, stop by your local favourite venues for live music sets and comedy shows. Welcome back the good vibes. We've missed you.