Your Festive Guide to Christmas in Parramatta
Join us at Parramatta this year for a fun and memorable Christmas experience, complete with themed decorations, family-friendly fairs, and delicious foods.
Parramatta is alive with the Christmas spirit this year, featuring all-new Christmas events, activities, and decorations. Catering to children, families, couples, and singles alike, we have compiled a detailed guide to help you enjoy Parramatta's Christmas festivities to their fullest this December.
Join us this festive season in the City of Parramatta to experience a Merry Christmas you'll never forget.
Spend a Day with Your Loved Ones at Parramatta's Christmas in the Park
Parramatta's Christmas in the Park is the perfect Christmas celebration for the whole family. Complete with rides, games, and food stalls, Parramatta's Christmas in the Park is a kid-friendly event with a few entertainment activities for the older folks as well.
While strolling around the beautiful Parramatta Park, you can also enjoy musical performances created by members of our beloved community.
Location:
Prince Alfred Square, Parramatta
Dates:
•    9-12 Dec 2021
Times:
•    Thursday & Friday 4pm-9pm
•    Saturday & Sunday 11am-11pm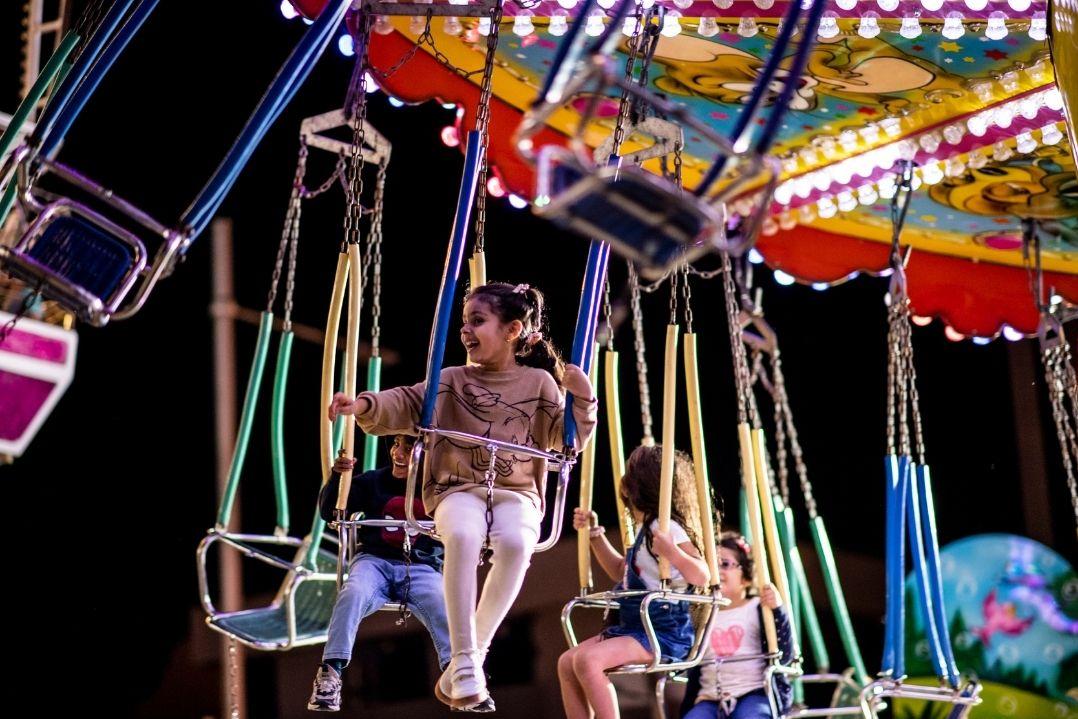 Complete Your Christmas Shopping at Parramatta
Parramatta Christmas Markets
Parramatta Christmas Markets are sure to make for a fun and memorable shopping trip. Artisan creators will be selling sustainably and ethically produced craft items and homemade gifts perfect for the Christmas season. You can also take the opportunity to try out some gourmet Christmas-themed foods at the Parramatta Christmas markets.
Location:
Centenary Square, Parramatta
Date:
•    16-17 Dec 2021
Times:
•    12pm-9pm
International Shopping at Westfield
Over 450 stores at Parramatta Westfield will also be open for Christmas shopping this December. Parramatta Westfield is home to many local and international brands, making for a great place to get all your Christmas shopping done. 
Capture Memories with Parramatta's Christmas Decorations
As part of our annual tradition, the City of Parramatta will be decorating the town centres will Christmas decorations, such as ornaments, garlands, wreaths, and of course, a visiting Santa. Don't forget to visit our Christmas Tree decked out with Christmas lights in Centenary Square for a stunning photo.
Winter Wonderland at the Old Government House
As a special event for 2021, we are also bringing our beautiful Christmas decorations to the Victorian-style Old Government House. For the classic Christmas winter wonderland visuals, we are decorating this historic house with traditional ornaments, sparkly snowflakes festive greenery.
In the spirit of a magical Victorian Christmas, the Old Government House will also display period furniture, stocking-decorated fireplaces, a beautifully decorated Christmas tree by the staircase, and a gingerbread scented kitchen. With a combination of European Christmas traditions and classic Australian architecture, the Old Government House is a great place to visit this festive season.
Location:
Pitt Street Entrance, Parramatta Park
Dates:
•    4-19 Dec 2021
Times:
•    10am - 4pm
Purchase your tickets to the Old Government House attraction today.
Enjoy a Festive Christmas Meal at Parramatta's Foodie Hub
There's no better way to participate in the festive season than with great company and good food. Enjoy a meal with your kids, parents, family, friends, and other loved ones this Christmas in Parramatta.
Representing Western Sydney's diverse, multicultural community, our foodie hub is proud to host a wide range of cuisines. This means that you are sure to find a restaurant or venue which suits your tastes.
Check out our Dine and Discover page for recommendations on the best restaurants and cafes to visit in Parramatta. You can also use the NSW Government Business Finder tool to search for more food options in the area and take advantage of your 2 x $25 Discover NSW vouchers this Christmas.
Stay a Night at Parramatta's Luxury Hotels
Where better to spend a night celebrating Christmas in Western Sydney than Parramatta? As Sydney's second CBD, Parramatta offers much more than simply Christmas events, food, and decorations.
Parramatta is also home to many exquisite hotels, perfect for helping you take advantage of the Christmas holiday. Our hotel recommendations include:
Meriton Suites Church Street, Parramatta
Meriton Serviced Apartments on Church Street are famously praised throughout western Sydney for their top-quality service, comfortable accommodation, and beautiful views. Standing an impressive 36 levels tall, Meriton Suites on Church Street is one of the best places to stay for a memorable Christmas.
Rosehill Hotel
Rosehill Hotel is conveniently located in the heart of Parramatta, making it a great place if you are looking for a quick rest stop while venturing around the area. Recently refurbished and an embodiment of Australia's traditional pub-style accommodation, Rosehill Hotel is another option to consider staying in this Christmas.
For more hotel and staycation options, check out our Places to Stay article.
Experience a Merry Christmas in Parramatta
There are many things to do and see this Christmas in Parramatta. From spending a day with your family at the Paramatta Christmas Market to taking photos with our festive Christmas lights in Parramatta, there is no limit to what you can discover and explore.
Join us here at Parramatta this December, and let's meet again for Christmas next year!