Mother's Day in Parramatta
Plan and spend a memorable Mother's Day in Parramatta this year. Enjoy a range of activities in Parramatta and treat your mum to her best Mother's Day yet.
Full-Day Itinerary for Mother's Day in Parramatta
Take the opportunity to treat your mum to her best Mother's Day yet. With a wide range of activities to try, food to enjoy, and places to visit, it's easy to treat mum to a memorable Mother's Day in Parramatta.
Keep reading for a suggested full-day itinerary for Mother's Day in Parramatta.
Picnic in Parramatta Park
Picnic in Parramatta Park
Spend quality bonding time strolling around Parramatta Park
There's always a lot to do and see at Parramatta Park. If you haven't explored the culturally rich and natural landscape quite yet, taking your mum for some company on Mother's Day is the perfect time to do so. From historical heritage sites such as the Dairy and Rangers Cottages and the Old Government House to unique, picturesque gardens such as Rumsey Rose Garden and Murray Gardens, you're sure to enjoy a sunny autumn morning at Parramatta Park.
If you don't want to plan your own walk, you could always opt to join one of the self-guided tours in Parramatta Park. This way, you can immerse yourself in history and nature without having to work out all the locations around the park yourself. Self-guided tours include those around the Dairy Precinct and Colonial Rose Hill.
The Dairy Precinct Tour includes interactive digital and multi-media displays restored from the 19th century, as well as educational talks about the area's earliest Aboriginal and European history. For something a little more laid back, the Colonial Rose Hill tour will take you through Rose Hill's colonial landscape as the second settlement town to ever be established in Australia.
 
Treat Your Mum to a Shopping Spree
After an inspiring learning experience at Parramatta Park, what better way to continue the day than with a fun shopping spree at Parramatta Westfield? Parramatta Westfield is one of the biggest shopping centres in Sydney and features hundreds of international brands, as well as unique independent stores. Whether you're shopping for clothes, accessories, living items, or toys, there's a shop at Parramatta Westfield sure to satisfy your shopping needs.
Depending on your budget, you can shop from various stores at Parramatta Westfield. Treat your mum to a luxurious, high-quality piece of jewellery from one of the top stores in the shopping centre - Atlas Jewellers, Jisoo By Design - or beautify it up with a relaxing and enjoyable self-care treatment. From manicures and pedicures at Nails Avenue to much-needed hair care treatments at Hairhouse, to therapeutic massages at Life Tree Massage, there's much to do and shop around for at Parramatta Westfield.
Experience High-Tea on a Sunday Afternoon
Make a pit stop in between your shopping spree to sip on some tea and enjoy a few English snacks at high tea. High tea is a luxurious, fancy experience, and when better to try it out than on Mother's Day?
There are several places you can experience high tea in Parramatta, depending on your budget, food preferences, and location. Lachlan's Old Government House is one of the most famed high tea venues in Sydney, known for its historical accuracy and stunning Instagram-friendly backdrops. The Government house serves three-tier platters, hot and cold hors d'oeuvres, tea and coffee, petite sweets as well as fresh scones.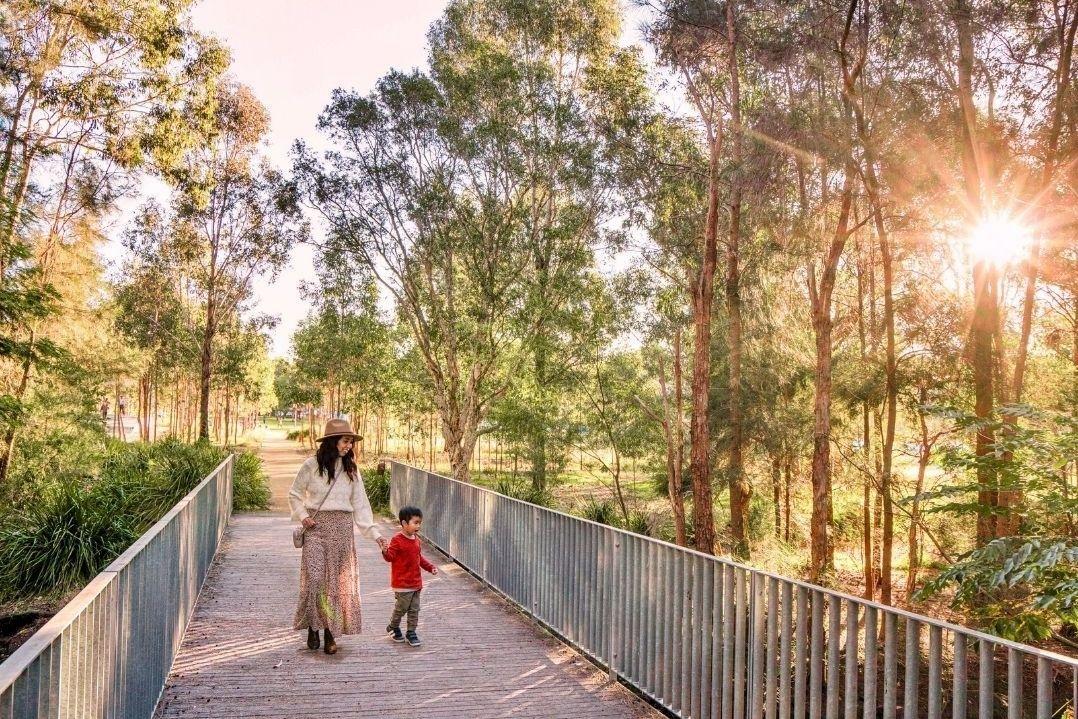 Enjoy Mum's Favourite Cuisine on Church St
There's no better way to end Mother's Day than with a warm, hearty meal from your mum's favourite cuisine. Luckily, Parramatta's multicultural community means that there's a variety of delicious and authentic food options available on the famously acclaimed "Eat St" (Church St).
You can find cuisines from a wide selection of cultures on "Eat St", including Lebanese, Italian, Chinese, Korean, Japanese, Vietnamese, Thai and Nepalese. All the restaurants on Church St take pride in cooking up some of the most culturally accurate and flavourful meals in Sydney and serve their dishes all at affordable prices. With great customer service and convenient locations, take a look at the restaurants along Church St, Parramatta, and reserve a table at a place you know your mum will love.
There's always room for dessert, even after enjoying a filling dinner meal. Church St is also home to dozens of dessert places, meaning you can pick and choose whatever your mum is craving. Bay Vista Dessert Bar & Cafe serves an assortment of sweet desserts (waffles, sundaes, parfaits) and Adora Handmade Chocolates is known for its vast collection of handmade truffles and artisan sweets.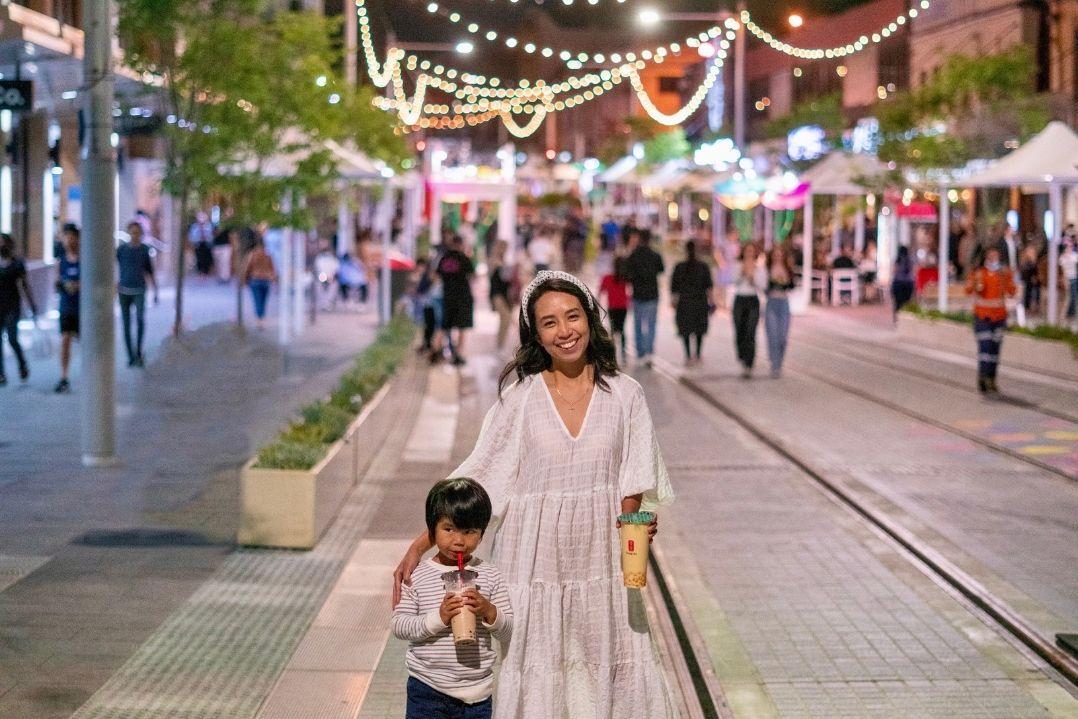 Order flowers for Mother's Day 
Pick up a succulent from the Parramatta Farmers Market on Wednesday from 7.30am - 2.30pm or order a beautiful bouquet from Rose & Co. in Parramatta Square or Floral Expressions in Northmead.
Spend Mother's Day in Parramatta
There's much to see, do and enjoy in Parramatta for Mother's Day this year. Take the time to treat your mum with a shopping spree, high tea experience, and delicious meal on Church St, or spend some quality bonding time strolling through Parramatta Park. Whatever the plan may be, Mother's Day is sure to be best celebrated in Parramatta this year.