Butter Parramatta
What do Champagne, fried chicken and sneakers have in common? They're all on the menu at Butter, a hybrid eatery and retail space that opened in the Parramatta CBD in December 2017.
Butter isn't hard to spot. The shopfront's floor-to-ceiling windows display an out-of-the-box sneaker collection, from Nike collaborations to Adidas Yeezys. Then there are the hip hop beats, spilling out onto the pavement.
Inside, pendant lighting illuminates a slick, industrial-inspired interior, designed by architect Tarek Elkassouf. Think concrete walls, granite tables and black stools. A handcrafted neon sculpture adds a creative touch. In Cincotta's words, it's "street meets luxury".
This is Butter's second incarnation. The original, opened in 2015, is in Surry Hills, but it's half the size. "We consider [Parramatta] our flagship store," says Cincotta. "Parramatta is Sydney's second biggest city, with a young and growing population. However, we felt like there wasn't much fun going on in the city centre – especially relating to our specific sub-culture. Our aim is to bring that here."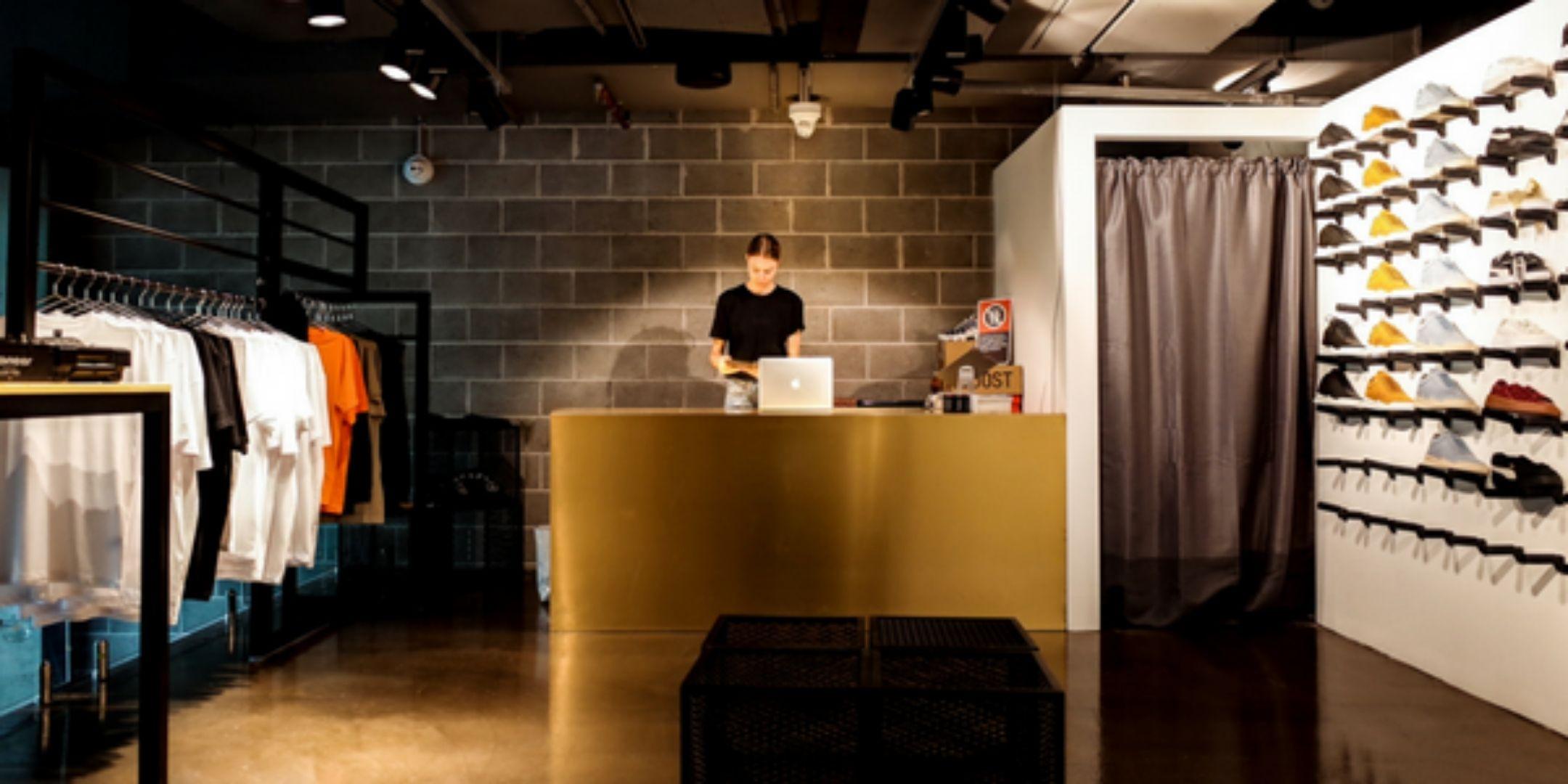 On top of that, Butter made appearances at Parramatta Lanes in 2015 and 2016, to an extremely enthusiastic reception. "So, we put two and two together," says Cincotta.
That enthusiasm has in no way waned. Among Butter's most popular dishes are The Cheezus – a fried chicken sandwich with double cheese, lettuce and honey mustard – and 3 Pac – fried chicken tenders and thighs with special sauce. For anyone keen to try as much of the menu as possible, there's the Butter box, which includes a main and a bunch of sides, namely miso-buttered corn, pickled cucumbers and laces (fries). Diners can add as much – or as little – heat as they like, by choosing from one of four sauces: naked, O.G., fire and hot A.F. 
Right now, to celebrate the coming of winter, Butter is cooking up chicken ramen. Introduced in Surry Hills last year, this moreish dish attracted a serious fan club. "We love fried chicken and we love ramen – so we decided to put the two together and it happened to be delicious," says Cincotta. "We had a lot of requests to bring it back and, of course, ramen makes a perfect cold weather feed."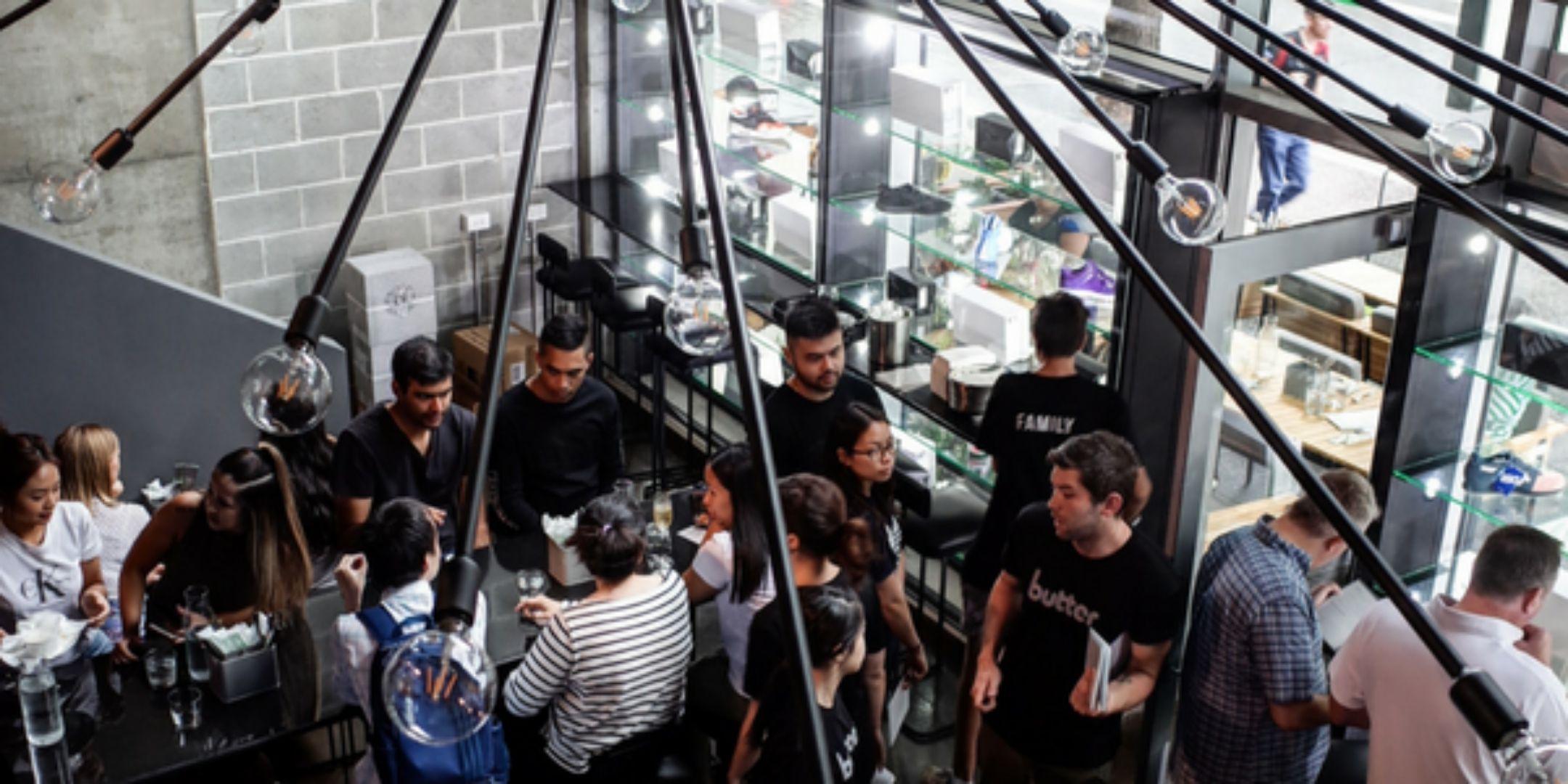 Meanwhile, the drinks list offers boutique wines, craft beers and cocktails, as well as a top-shelf Champagne collection, including Veuve Clicquot, Taittinger and Dom Perignon. 
However, the biggest hit is Butter's alcoholic slushies. They're exactly what the name suggests: sweet, frozen beverages infused with spirits or liqueur. A local favourite is the Henny Cherry Cola Slushie, spiked with Hennessy Cognac.
Upstairs is Butter's retail space, which, Cinotta says, "happened organically. We had a huge sneaker collection we wanted to showcase and share our passion for. By doing so, we got a lot of people asking if they were for sale, so we started selling them."
Since then, Butter has expanded into tees, hoodies, socks, lighters and more. Plus, there's a tight selection of products by various lifestyle brands, including Carrots apparel by Anwar, sunnies by Wood Wood and shoe cleaning kits by Jason Markk. 
In Cinotta's view, Butter represents "the best of both worlds. Have the best fried chicken, wash it down with top shelf champagne while listening to your favourite tunes and walk out with a pair of sought-after new kicks." 
 
Shop 3, 45 Macquarie Street, Parramatta |  0413 856 636 | Facebook | Instagram